Contact our offices at 903.753.6512 to speak with us.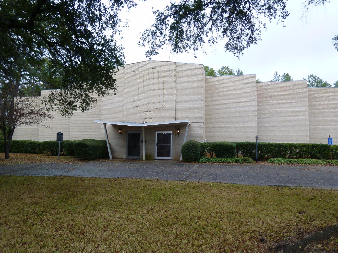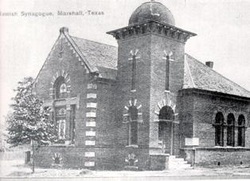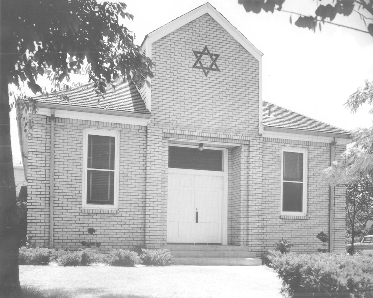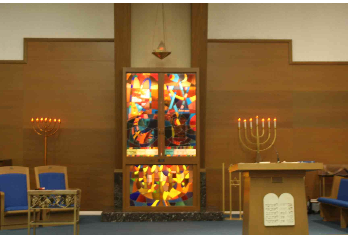 Top: Temple Moses Montefiore, Marshall, Texas
Lower: Congregation Beth Sholom, Kilgore, Texas
Both became an integral part of Temple Emanu-El
Temple Emanu-El's History
Temple Emanu-El, Longview, Texas was dedicated in the Spring of 1957. Its roots stem from Congregation Beth Sholom in Kilgore, Texas which was founded in the 1930s to accomodate the needs of the Jewish families who came to Northeast Texas during the oil boom.
Within the next twenty years, the synagogue in Kilgore, Beth Sholom, proved not to be adequate in size, and with a larger percentage of the Jewish population living in Longview, plans were made to build a more accomodating building in Longview. The members who wished to remain with Beth Sholom in Kilgore, did so, and kept the Beth Sholom name. The new synagogue in Longview, chose the current name of Temple Emanu-El. In the 1960s, the remaining families from Moses Montefiore Congregation, in Marshall, Texas, joined with Temple Emanu-El when their number became too small to sustain their congregation. After several years, the remaining members of Beth Sholom were welcomed as members of Temple Emanu-El, as their membership had diminished to only a few families.
Temple Emanu-El was very modern in design when it was built, and still today has a very pleasing retro-appearance. Inside, the sanctuary can accomodate over 180 people, and has a social hall and curtained stage. The social hall can rival many larger synagogues, and both the sanctuary and social hall have state of the art sound systems. Recently, the Temple was given the beautiful stained glass Ark doors which once graced Temple Anshe Emeth in Pine Bluff, Arkansas.
Upcoming Services and Events
We have reinstated services on a monthly basis. Notifications will be sent out.
Also, Temple Beth El in Tyler has gaciously allowed us to Zoom their service.